We offer world class fly fishing trips into the wild heart of the Bob Marshall Wilderness. Come fish the legendary South Fork of the Flathead River and White River and experience an iconic Montana fly fishing experience.
Bob Marshall Wilderness Fly Fishing Trip Itinerary
Day 1
The first day of the trip you will arrive at the Holland Lake Trailhead or Meadow Creek Trailhead, depending on where we are starting off the trip. Once we meet you, we will introduce you to your horse and get your saddle adjusted to your individual needs. We will show you a few tips on how to ride and direct your horse and try to have everyone on the trail by 8:30am. The ride to Holbrook basecamp is 25 miles from Meadow Creek Trailhead and 28 miles from Holland Lake Trailhead.
Once at camp you can cool down with fresh mountain spring water, enjoy some appetizers, read a book in the shade of the camp hammock, toss some horseshoes or get settled into your wall tent and then freshen up for a home cooked dinner around our long family-style table in the cook tent.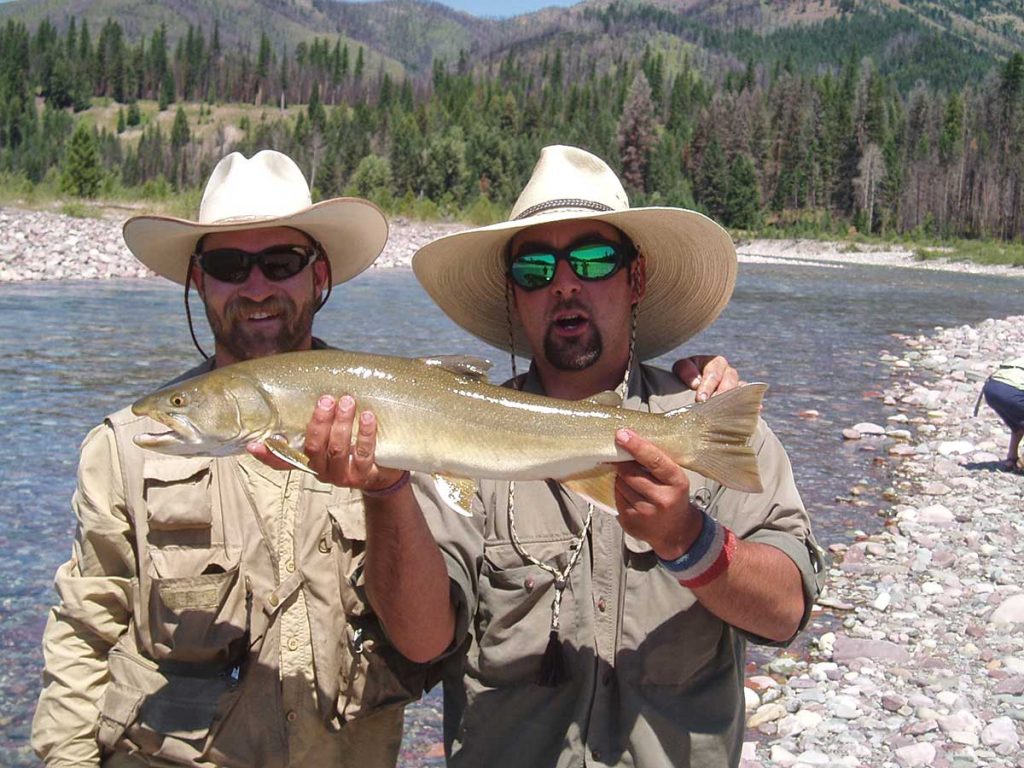 Day 2-6
Wake up to fresh coffee and homemade breakfast. Pack a lunch for your outing later that day. Begin your fishing adventure with a short walk from camp down to the Southfork of the Flathead River or walk the banks of the White River for a taste of the world-class fishing you will experience while in the Bob Marshall Wilderness.
The rest of the trip will be tailored to your interests and can include:
A day ride to the largest lake in the Bob Marshall Wilderness, Big Salmon Lake, where you can fish, swim or even paddle around on one of our inflatable paddle boards.
Our experienced guides can lead you on horseback up or down the South Fork of the Flathead or along the White River to find great fishing holes.
A day float on a small one-person raft that we pack up river to the Bartlett Creek area for you to float and fish your way back to Holbrook
A day float from Holbrook downriver to Big or Little Salmon creeks, where we will meet up with a horse and a pack animal to bring you back to camp.
Once back at camp, we will serve you appetizers and a family-style dinner. After dinner you can sit around the campfire and listen to stories and toast s'mores in the firelight.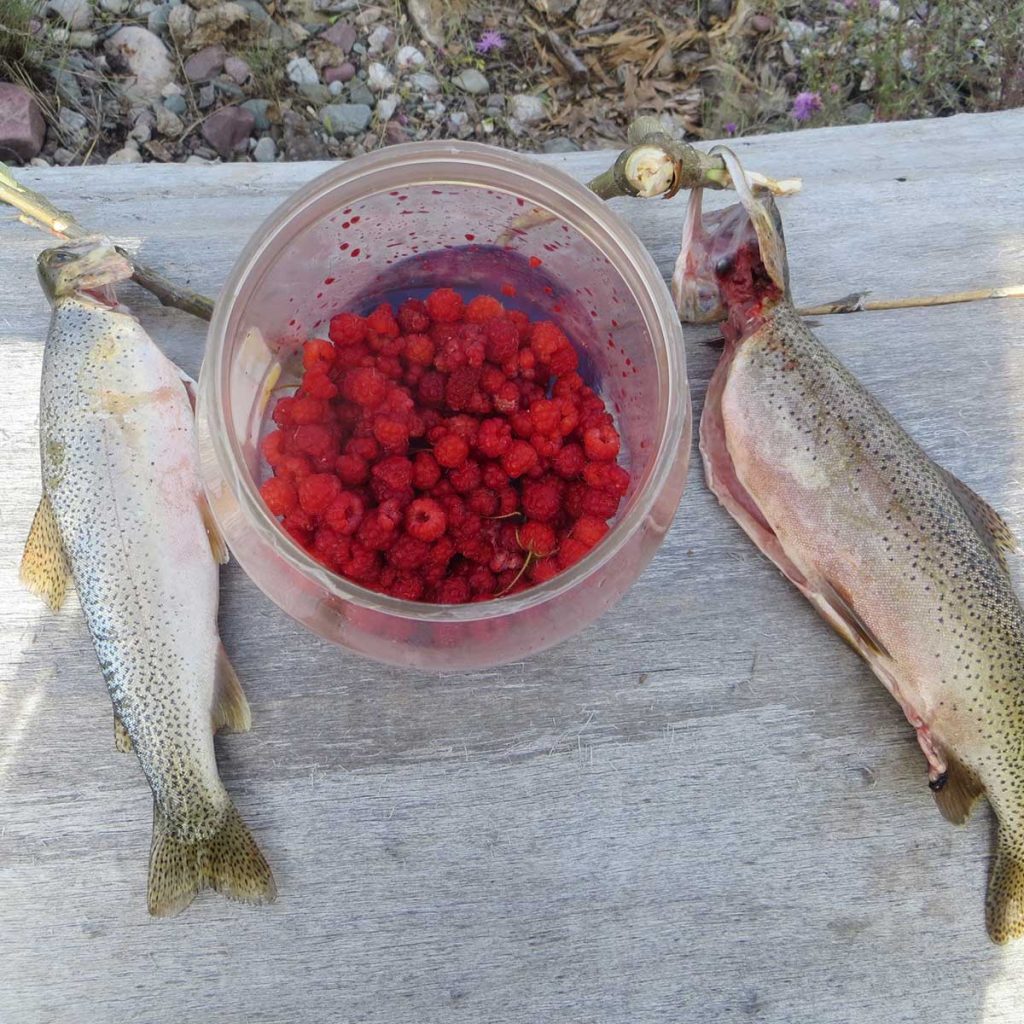 Day 7
We have an early breakfast and pack up all of your gear and prepare for the ride back to the trailhead. We normally arrive at the trailhead around mid-afternoon. We always love to see your pictures, so please send them to us so we can share them on our sites.

2020 & 2021
Summer Trip Dates
July 4-11th (8 days)
July 14 – 21st (8 days)
July 24- July 31 (8 days)
August 8 – 15 (8 days)
August 21-28 (8 days)

Trips can be customized, email for specific details.
All-Inclusive Trip Prices
To reserve a date see our policies.
5 Day Trips – $2,000 per person
7 Day Trips – $2,800 per person
8 Day Trips – $3,200 per person
Fly Fishing in Montana Photo Gallery