Elk Hunting Trips
Our early rifle hunts in the heart of the Bob Marshall Wilderness are an unforgettable way to hunt elk during the bugling season. There is nothing like hearing the bugle of a bull elk echo across a mountain canyon at first light. The Bob Marshall is the largest wilderness in Montana and provides hunters a remote and exciting arena to hunt elk. We hunt from our comfortable base camp on Holbrook Creek, near the confluence of the South Fork of the Flathead River and the White River. Our hunters ride our excellent mountain horses and have the opportunity to explore lots of the beautiful country around our camp: Scarface Mountain, Haystack Mountain, Turtle Head, Burnt Creek, Charlotte Peak, etc.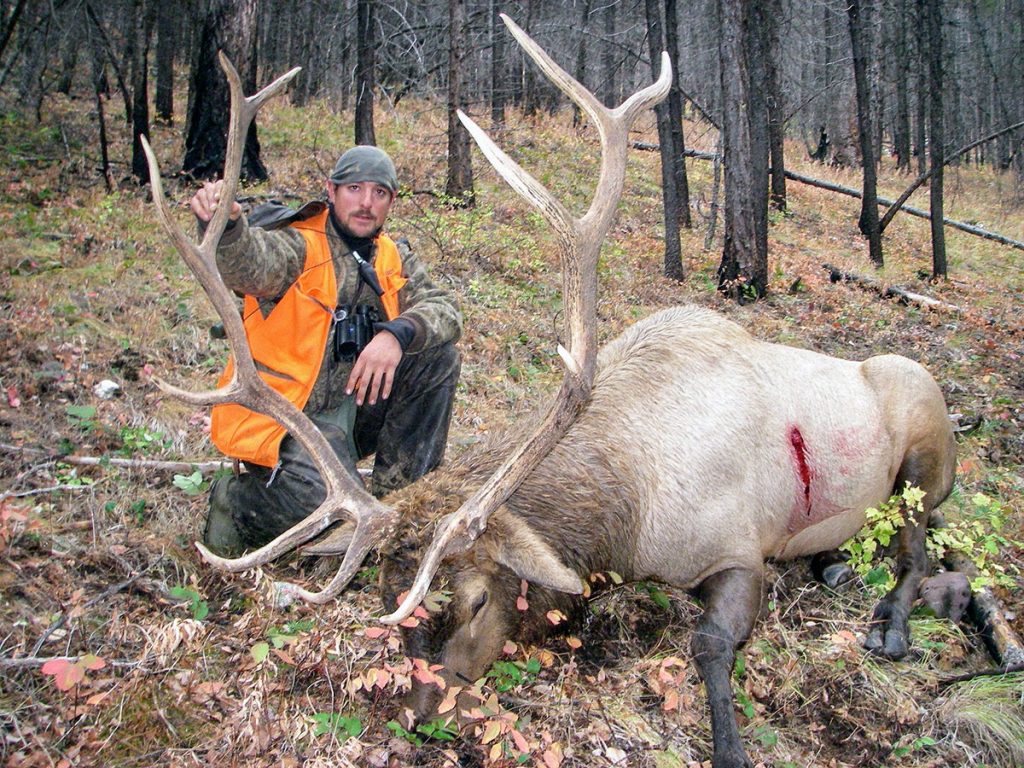 Combination Hunts
Our hunting area is wild, beautiful and challenging. Hunters can expect steep, rough country. You do not need to be in perfect physical condition, but the better shape you are in, the more chances you will have of being successful and of enjoying your experience. Our hunting area supports a number of elk herds, populations of whitetail and mule deer, black bear, and allows for the opportunity of a successful hunt with more than one species. Many of our elk hunters also hunt for whitetail deer and mule deer. Bear, wolf, moose and mountain goat tags are also available.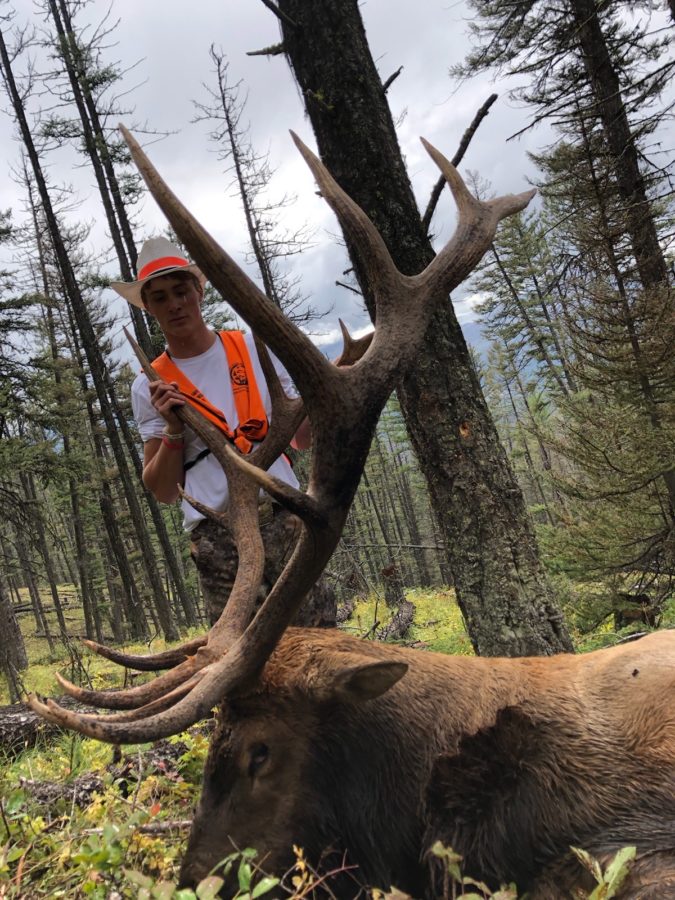 Mule Deer Hunts
Our Bob Marshall Mule Deer Hunts are one of the special aspects of hunting in our area. Our guides will work hard to take you to the high country where you can hunt for mule deer. We have successfully guided some impressive mule deer bucks, and for the hunter who is willing to work up in the high country, the reward is potentially great.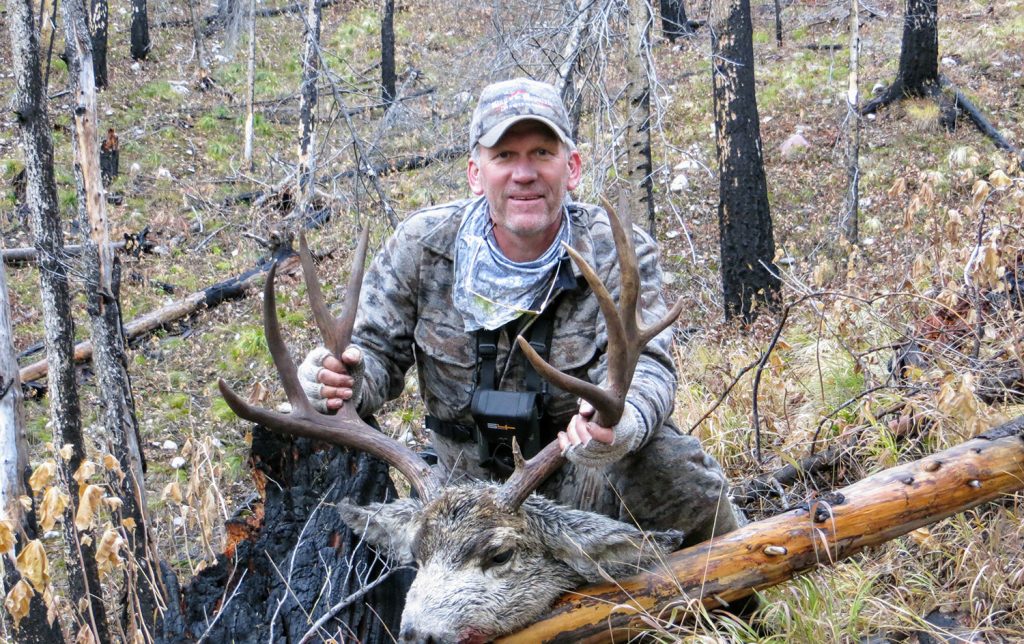 White Tail Deer Hunts
The Bob Marshall has an growing Whitetail Deer population and for those hunters looking for the monster Whitetail buck, Boone and Crockett records show that the Flathead National Forest is one of the best areas for trophy Whitetail deer on public land in the Continental US.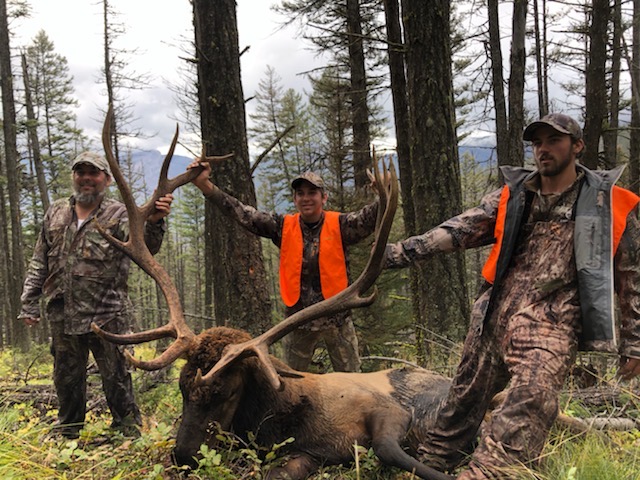 Bear, Wolf, Mountain Goat and Moose Hunts
The Bob Marshall has a growing concentration of black bears. Many hunters choose to include bear in combination with an elk or deer hunt, but some hunters come with that specific goal in mind. Either way, we can provide you an exciting experience on your hunt for a black bear in the remote wilderness.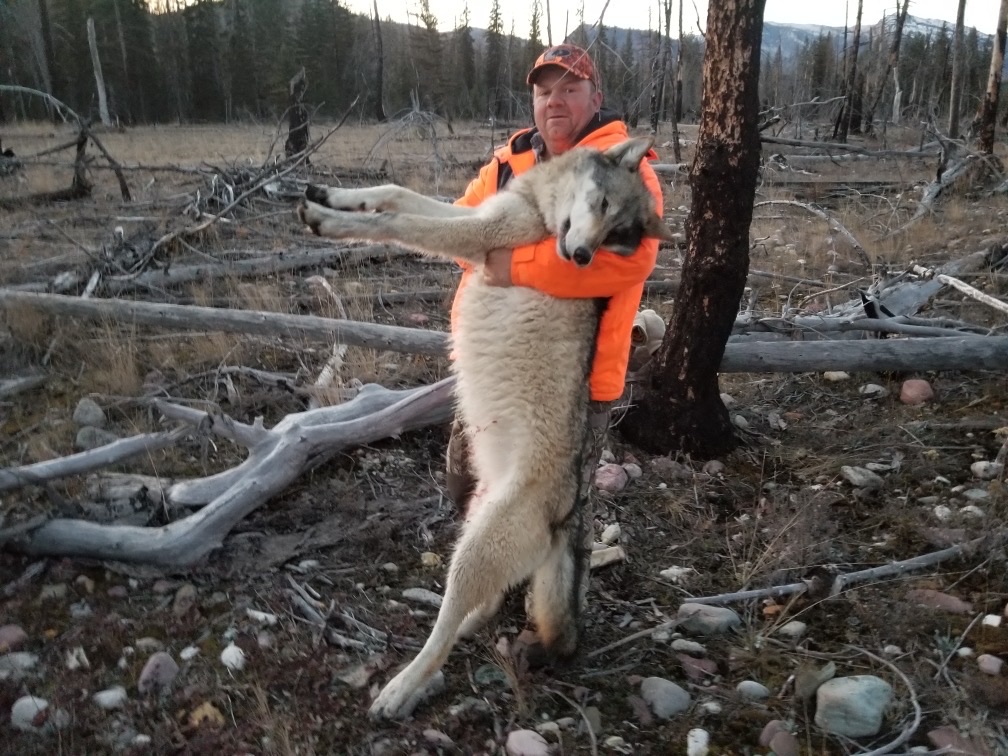 What to Expect on your Hunt
A typical morning on a Bob Marshall Wilderness hunt starts with a hearty breakfast served in our cook tent by lantern-light. You will ride in the dark with your guide to the hunting spot so that you can be there at first light. Expect to use your horse and also hike for parts of the day. Be prepared to walk quietly, sit and wait patiently, and have your senses tuned into the sounds and movements of the elk as we work to bugle or cow call an elk in.
In the evening, you will return to camp for a delicious and hearty meal served in our cook tent where you can hear about the adventures and stories from that day's hunt.
A Bob Marshall Wilderness Hunt is something that every hunter should experience in their lifetime. Hunting in one of the wildest and remotest areas in the Continental US is truly an unforgettable experience.
All of our hunts are fully guided with two hunters to one guide ratio. Your personal gear is all that is needed. Please see our hunting gear list.
Additional Information
2020 & 2021
Archery Season Bob Marshall Wilderness Hunt Dates
September 7- 13 (7 days) $4,200
Regular Season Bob Marshall Wilderness Hunt Dates
September 14 – 22 (9 days) $5,400
September 25 – October 3 (9 days) $5,400
October 6 – 14 (9 days) $5,175
October 17 – 25 (9 days) $5,175
Late Season Hunt Dates
October 29 – November 6 (9 days) $5,400
November 9 – 17 (9 days) $5,400
Guide/Hunter Ratio: 1:2, Gratuity Not Included
Bob Marshall Wilderness Hunt Photos