In addition to guided fishing trips, we offer drop & float trips on the South Fork of the Flathead River. We will pack your gear and your float equipment and can also pack you in if you aren't up for the long hike into the South Fork of the Flathead River. The trail is long and having a gentle mountain horse to bring you in, might just be the way you want to start your river adventure.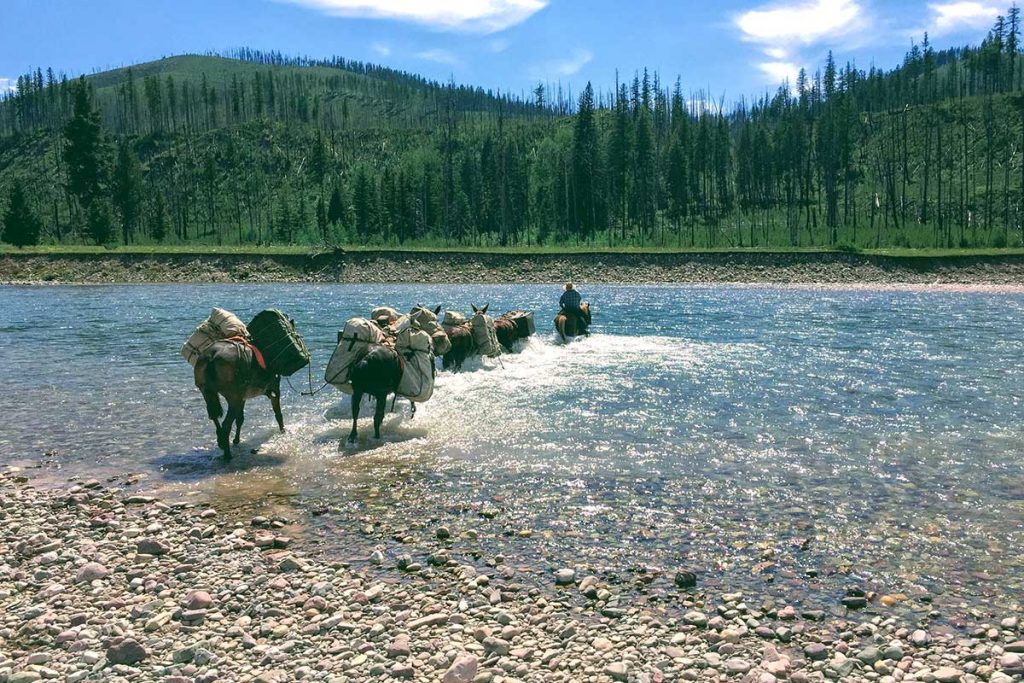 The drop float service is a one way service. If you are floating the river, you will need to arrange transportation at the end of your journey. If you need help finding an outfitter to help pack you out at your take out, we can provide you with some recommendations. If you are interested for a drop camp trip for hiking and fishing, the cost would be doubled for pickup and return.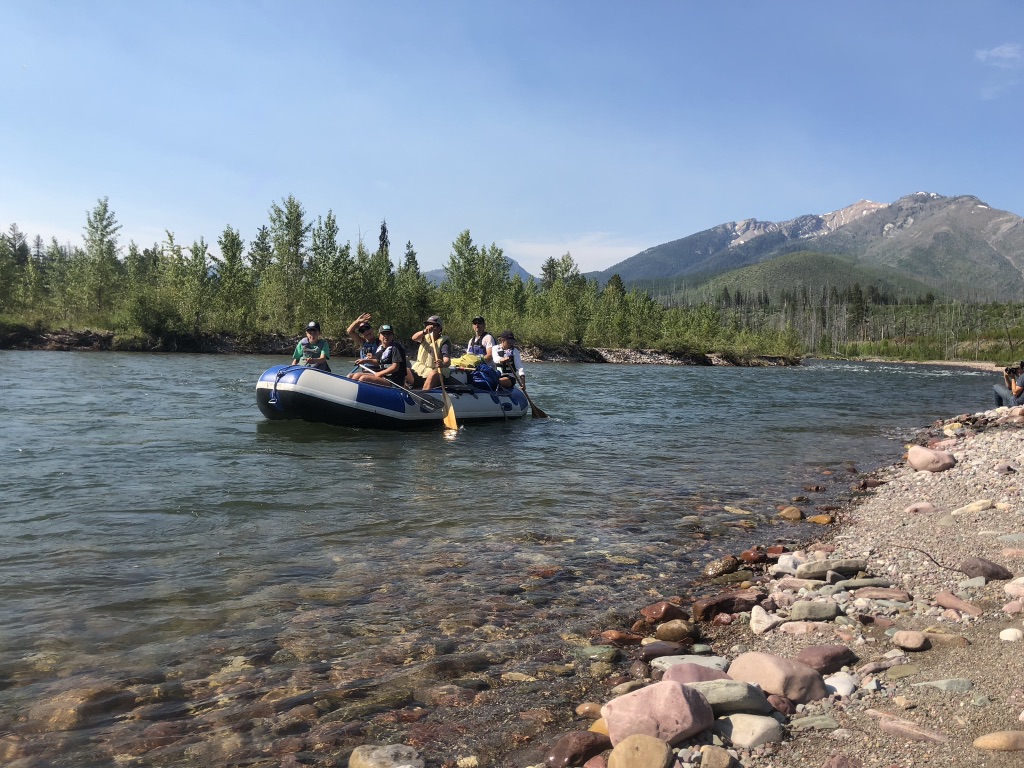 Guests will need to arrange to meet us the day before their scheduled trip to drop off the gear by 2:00pm. Our experienced packers will weigh and pack your gear so that you can have an early start the next morning.
Our max load per pack animal is 150 pounds. Please be mindful of this when planning your gear for the trip. Please try to pack coolers and containers that are the same size for balancing mule loads. If possible, long duffle bags are preferred for packing gear in.
In addition, due to the new regulations regarding watercraft inspections, please be sure that you are following the Montana Fish and Wildlife regulations and have your watercraft inspected before dropping it off to us for packing. For more information, please go to: Montana Fish, Wildlife & Parks.

2020 & 2021
Drop Float Trip Pricing
Per Pack Mule: $300 per animal
Per Riding Clients: $300 per person
Per Guide/Packer: $300

$1,200 minimum per drop.
Gratuity not included.
Flexible dates
Availability from July 15 – August 30
Self guided
Drop off your gear
Pick up your gear
Lighten your pack